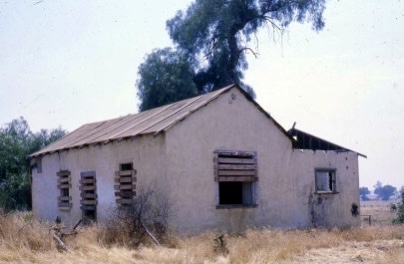 Spanish Town Heritage Foundation

Spanish Town Heritage Foundation is dedicated to championing the Hispanic legacy of the Inland Empire's first settlers by sharing their stories, creating cultural learning opportunities, and leading community efforts to restore and revitalize La Placita de los Trujillos, a place of history, learning, entertainment and the arts.
La Placita de los Trujillos in today's Northside neighborhood in Riverside, CA. It's sister community across the Santa Ana River, Agua Mansa, is in Colton, CA. Together these communities comprised the largest non-native settlement between Santa Fe, New Mexico and Los Angeles, California in the first half of the 19th century. This place matters.
Please join Spanish Town Heritage Foundation in our efforts to preserve the Trujillo Adobe, restore La Placita de los Trujillos and Agua Mansa, and reinvigorate the existing area into a living history museum known as Spanish Town.
This place matters. We invite you to become part of the familia. Mi casa es su casa.
As a step toward honoring the truth and achieving healing and reconciliation, our organization commits to a statement of acknowledging the traditional Native lands on which the Trujillo Adobe stands.
Every community owes its existence and vitality to generations from around the world who contributed their hopes, dreams, and energy to making the history that led to this moment. Some were brought here against their will, some were drawn to leave their distant homes in hope of a better life, and some have lived on this land for more generations than can be counted.
Truth and acknowledgment are critical to building mutual respect and connection across all barriers of heritage and differences.
As a reminder, We are all standing on the ancestral lands of the Cahuilla, Tongva, Luiseno and Serrano people, their ancestors and descendants past, present and future.
It is important to understand the longstanding history that has brought us to reside on this land, and to seek to understand our place within that history. Land acknowledgements do not exist in a past tense, or historical context: colonialism is a current ongoing process, and we need to build our mindfulness of our present participation.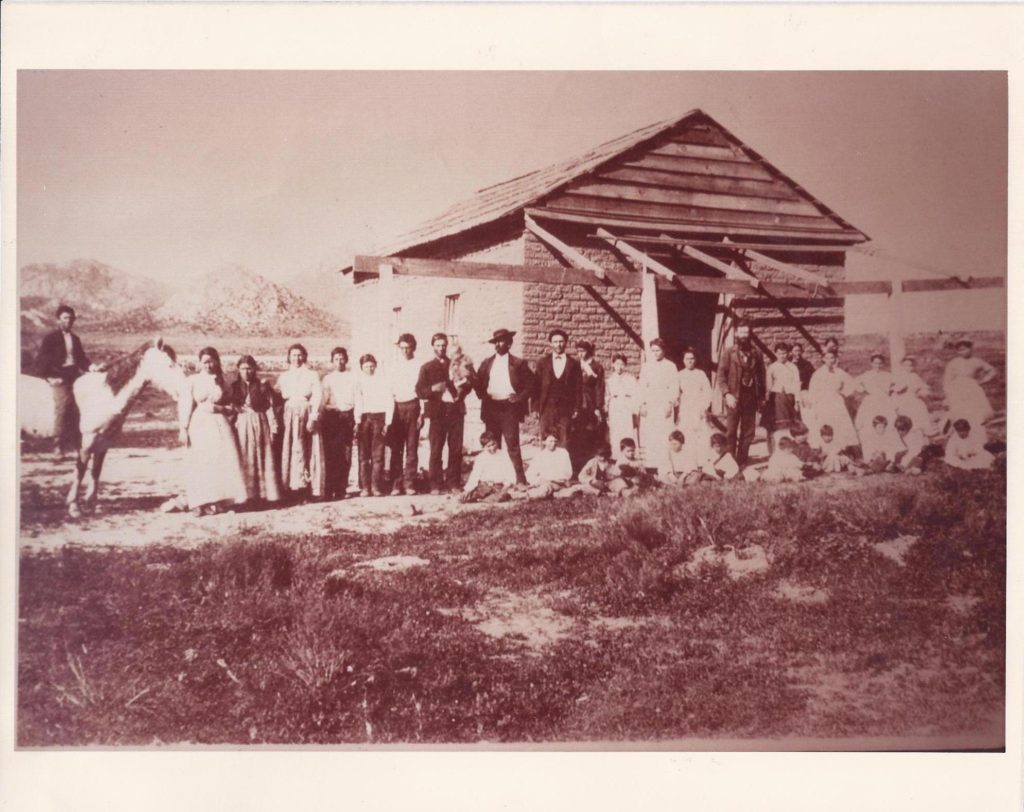 Spanish Town Heritage Foundation Store launched an online store, 
100% of every purchase goes to funding Spanish Town Heritage Foundation's cultural conservation projects.
Use Coupon Code: ADOBE and get 10% off your first order.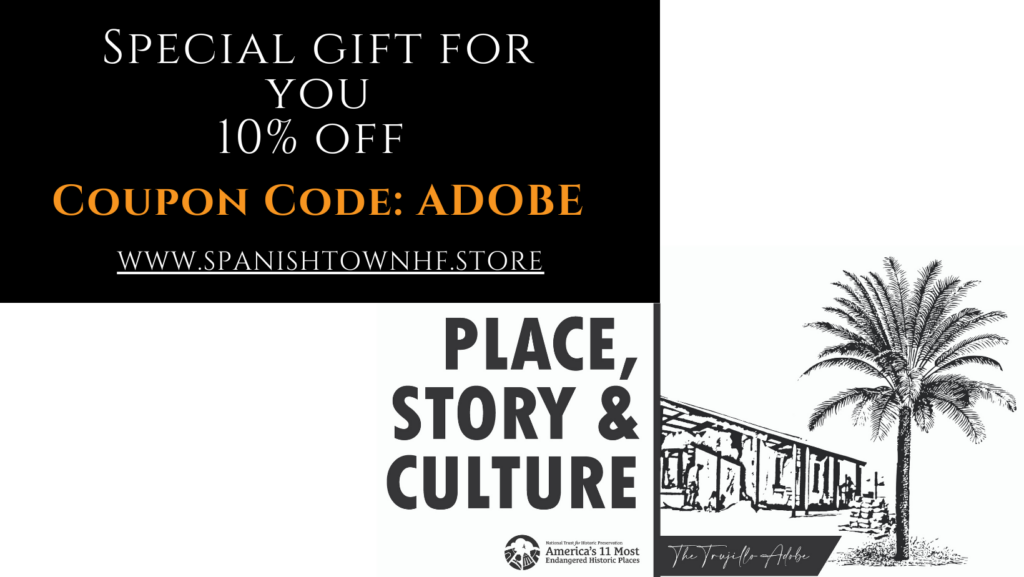 Support our cause by shopping our store.