Northside Specific Plan, Spanish Town, and Warehouse, Oh My!
Northside Specific Plan, Spanish Town, and Warehouse, Oh My!
Unlike the Wizard of Oz, we won't know if there will be a happy ending in the saga of the Northside Specific Plan and the proposed Spanish Town vision versus the proposed warehouse until November 27.  Riverside City Council held a public hearing on October 9 to hear from the developer, the appellant and the pubic and decide whether to support the Land Use Committee's recommendation to the Council to uphold Springbrook Heritage Alliance's appeal and deny the warehouse OR approve the developer's application to build a warehouse.  After nearly 4 hours of testimony, the Council was not satisfied that the developer had adequately addressed the environmental impacts on the Trujillo Adobe.  A motion was made and approved to have the appellant and the developer meet within 30 days with a final decision to be made by the Council on November 27.  Looks like we'll be in OZ a little longer.
The Northside Specific Plan and the Spanish Town vision bring so much more to the Northside than a warehouse!  Specifically:
Return on investment of $26 for every $1 invested in the project (per CA OHP).
A potential annual economic impact of $1,000,ooo as a cultural tourism site.
Increased sales tax, property tax revenues, increased hotel stays, increased merchant sales.
Many and varied new jobs with a wide-ranging pay scale.
Needed neighborhood services.
The proposed warehouses brings two hundred additional trucks traversing the Northside neighborhood along with environmental concerns on air quality, harmful vibrations, roadway damage, and a few low paying warehouse jobs.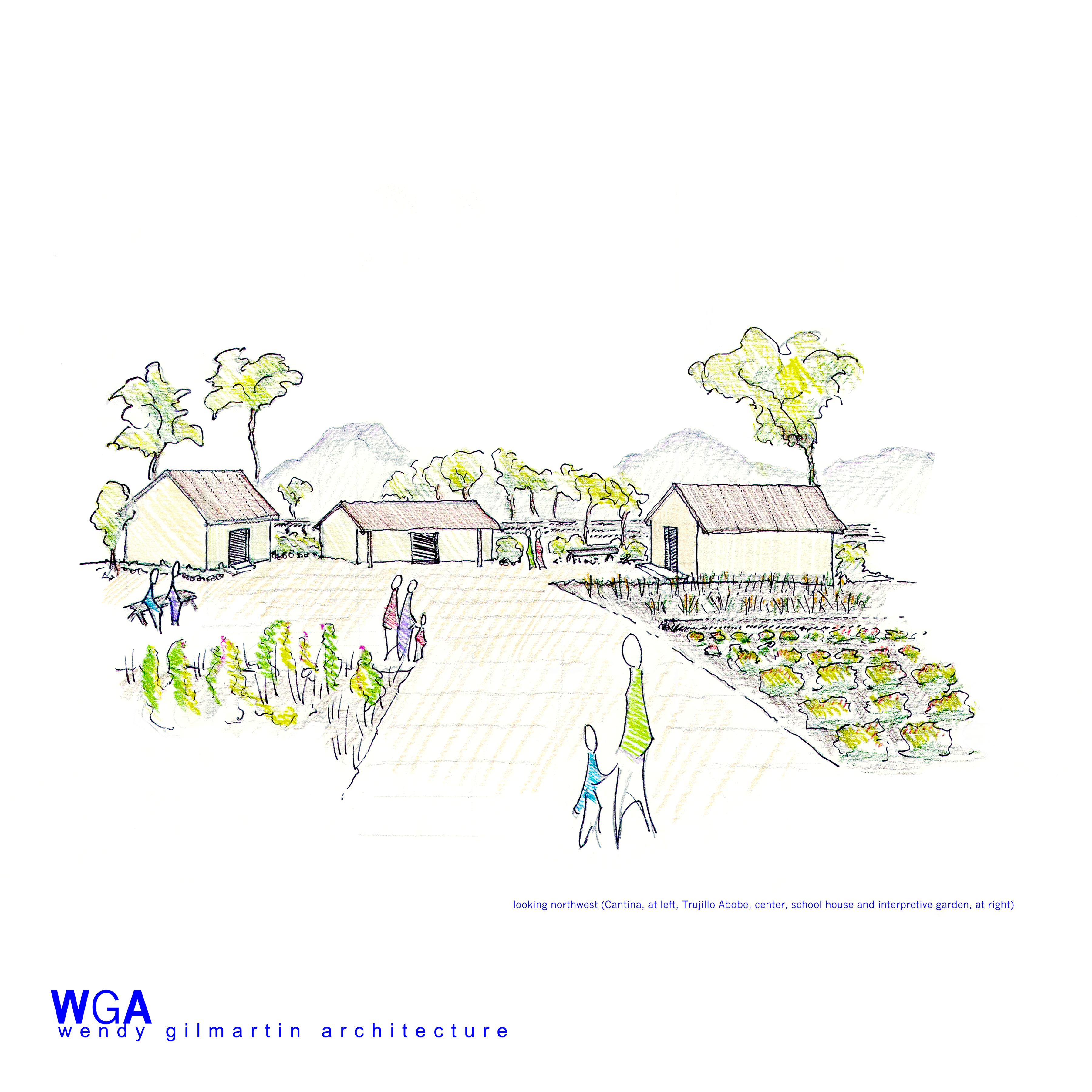 Voice your support!
Go to www.savetrujilloadobe.com and email the Council members, Mayor and City Clerk and say NO to warehouses and YES to the preservation of the Trujillo Adobe and creation of Spanish Town.