Trujillo Adobe
Trujillo Adobe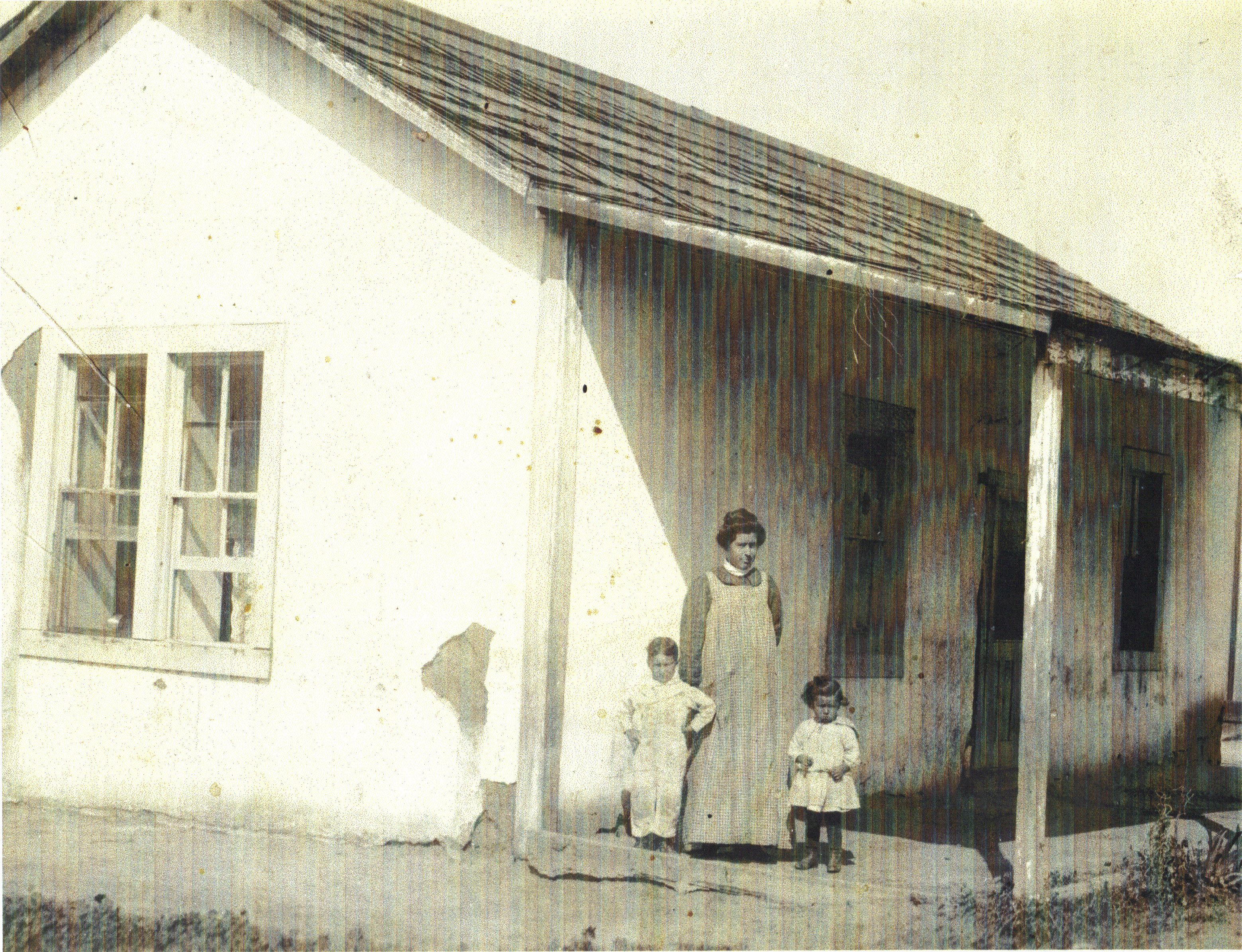 Trujillo Adobe 1910
Eloise Castillo Trujillo (b. 1882) with her son Ted Trujillo and daughter Olive Trujillo.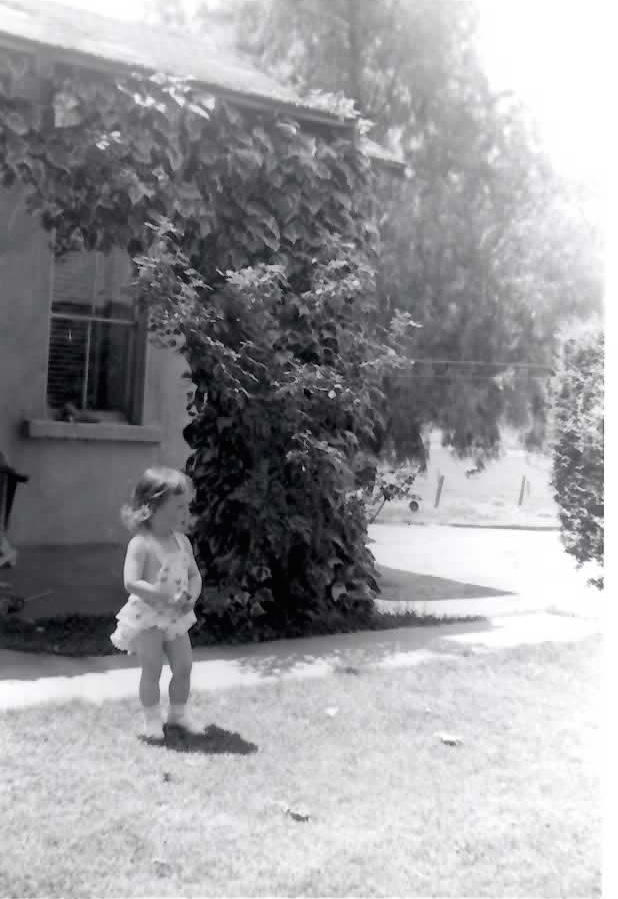 Trujillo Adobe 1956
Beverly Mitchell, age 2, daughter of Margaret Trujillo Mitchell, in front of the adobe showing the ivy covered front porch and right front window, cement porch and sidewalk, front lawn and side hedge.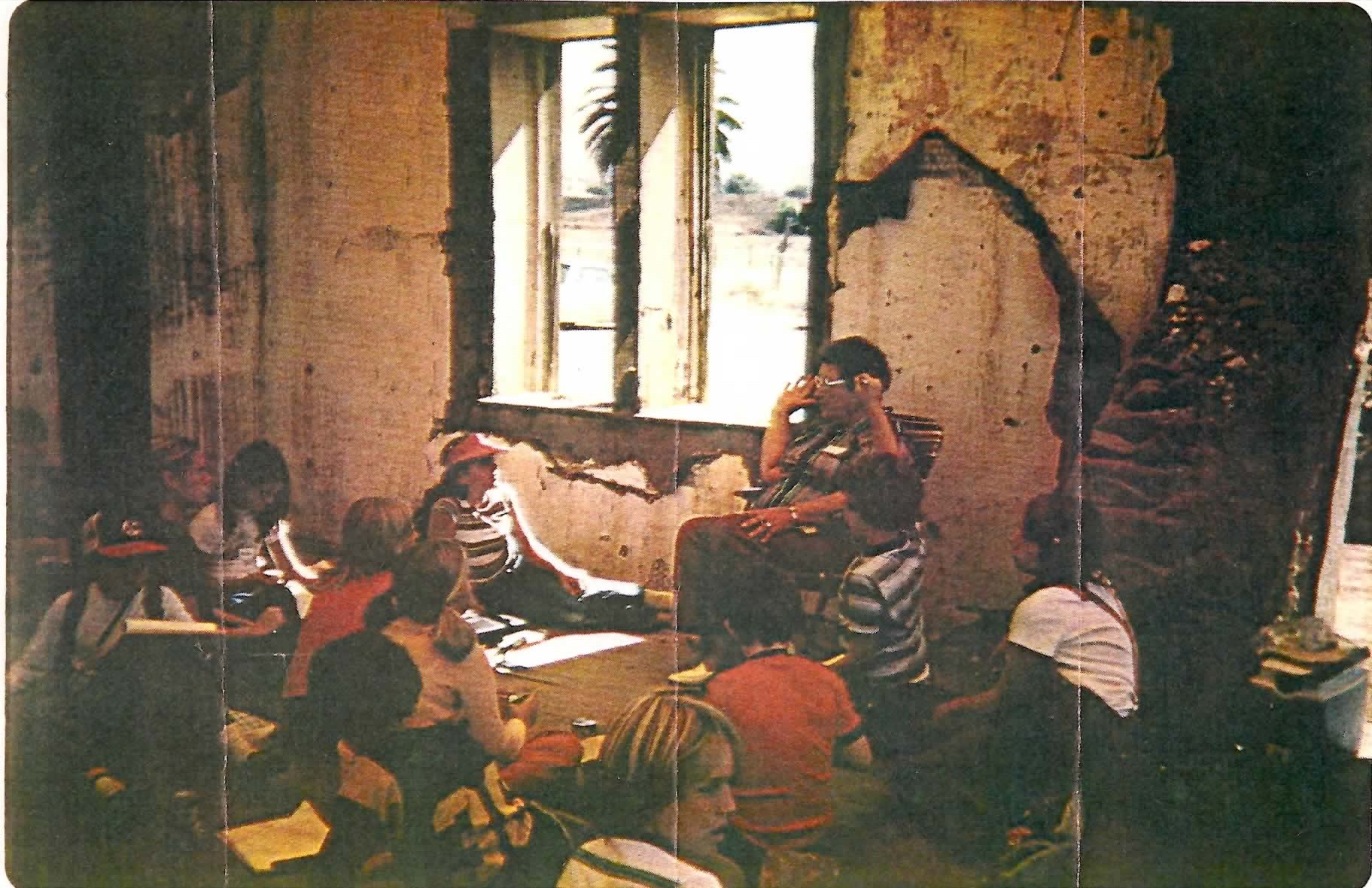 Trujillo Adobe 1985
Olive Trujillo Vlahovich reading to children inside the deteriorating Adobe (view of now Center Street side window).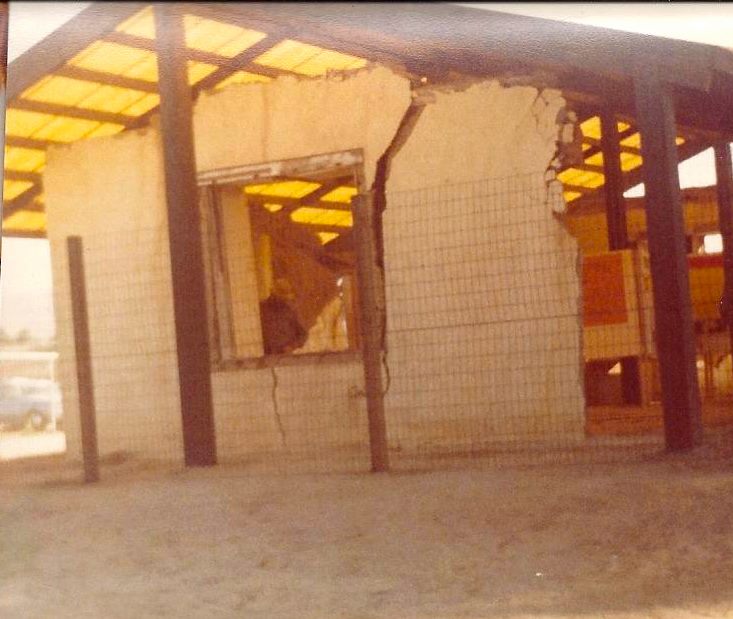 Trujillo Adobe 2011
By 2011 the Adobe had deteriorated so badly that only 3 walls remained.  A protective roof was constructed to mitigate against further rain damage.
Trujillo Adobe 2014
The Adobe is now fully enclosed by a wooden structure for it's own protection but now hidden from public view.  The opening visible in this photo was made available for a tour conducted in fall 2014 celebrating the creation of Spanish Town Heritage Foundation with the  mission to preserve and protect the Adobe.  The opening has been closed.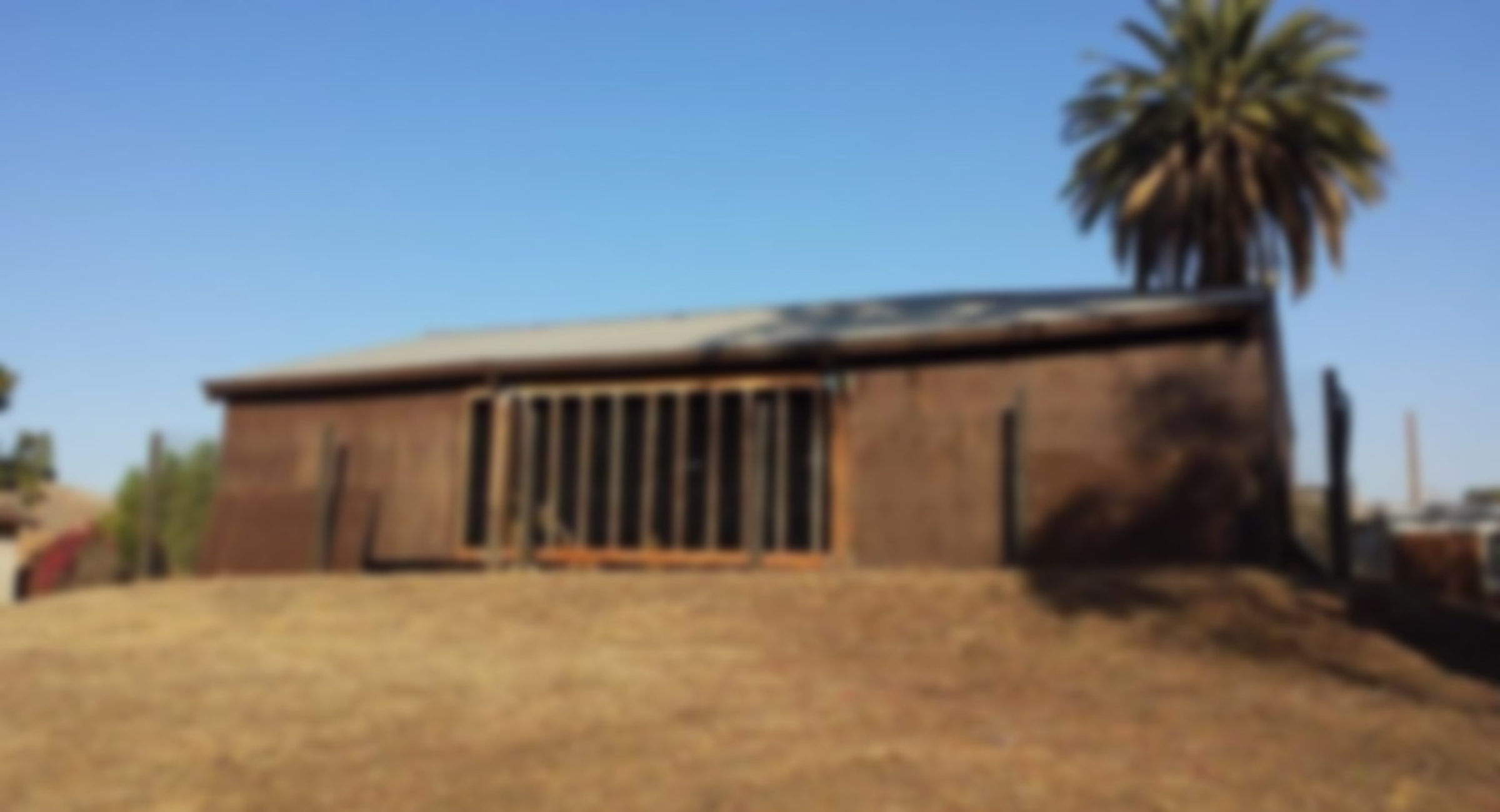 Next Steps…
The Trujillo Adobe is City of Riverside Landmark #130, County of Riverside Landmark #009, and a California site of Historical Significance.
Help Spanish Town Heritage Foundation and the City of Riverside's efforts to nominate the Trujillo Adobe to the National Register of Historic Places and consideration as a California Landmark by:
Writing a letter of support
Sharing this story and asking others to write letters of support
Advocate the importance of historical preservation